Directed by Scot Copeland
Costume Design by Patricia Taber
Lighting Design by Scott Leathers
Scenic Design by Scott Leathers
Projection/Sound Design by Colin Peterson
Nashville Children's Theatre Commercial for "James and the Giant Peach"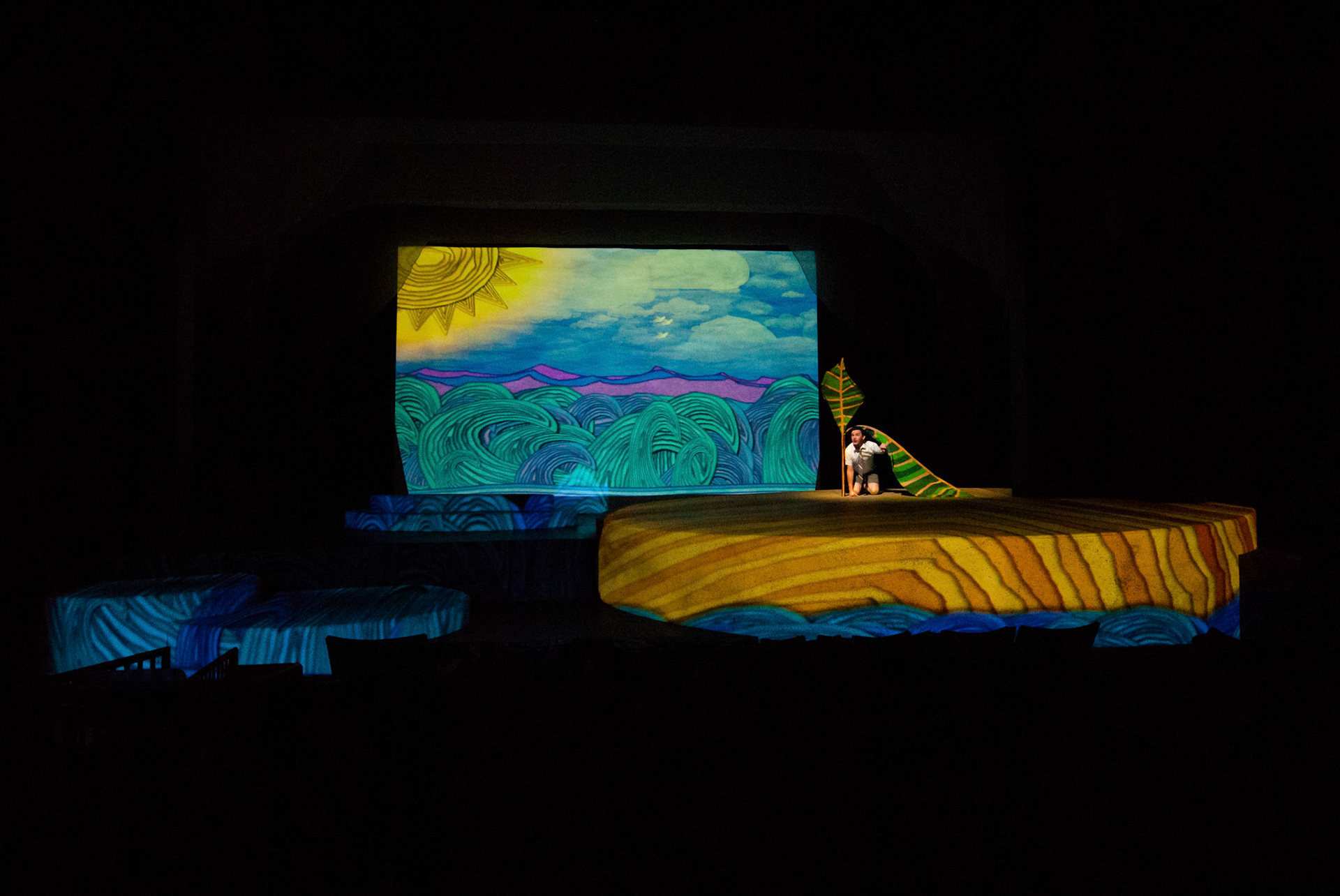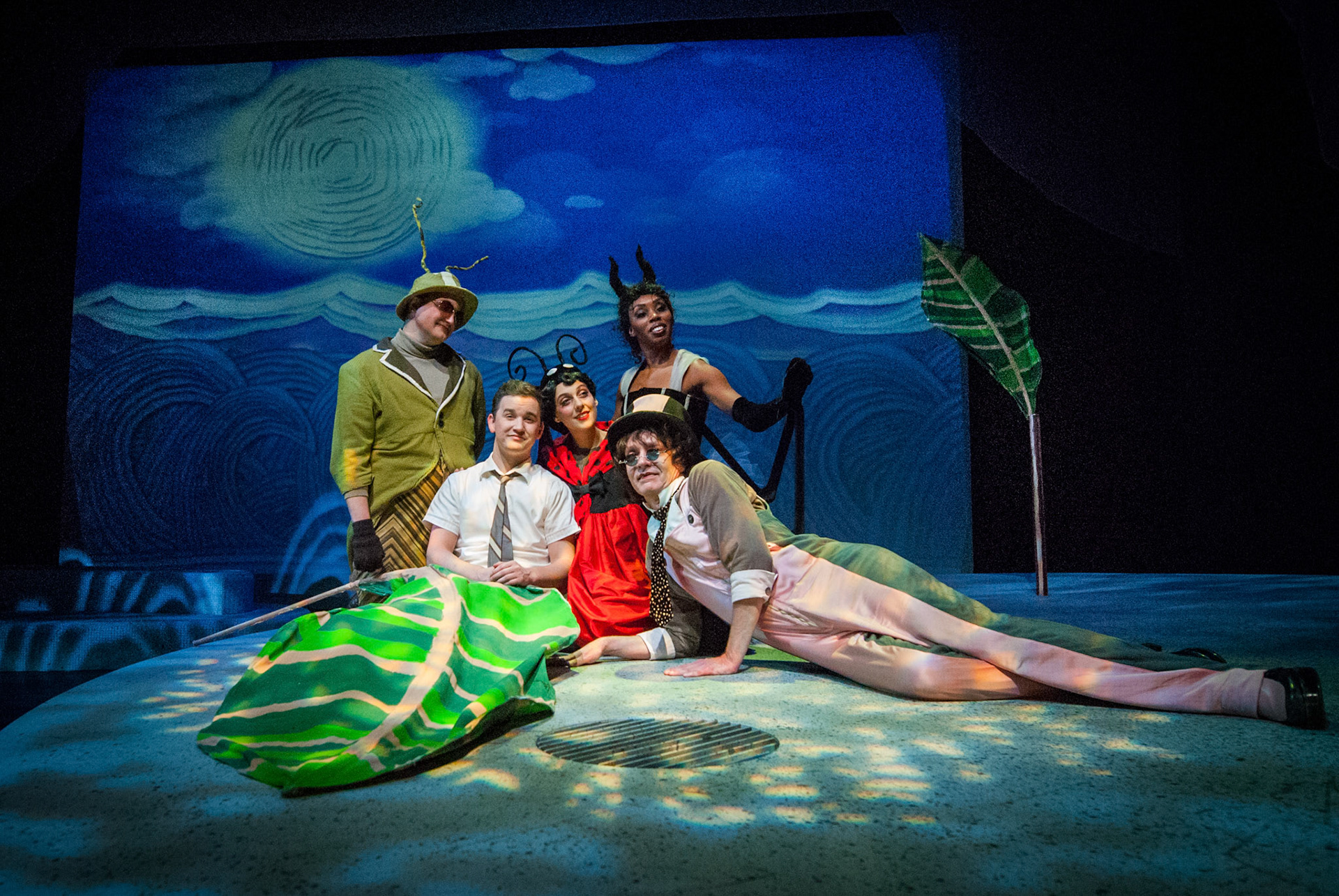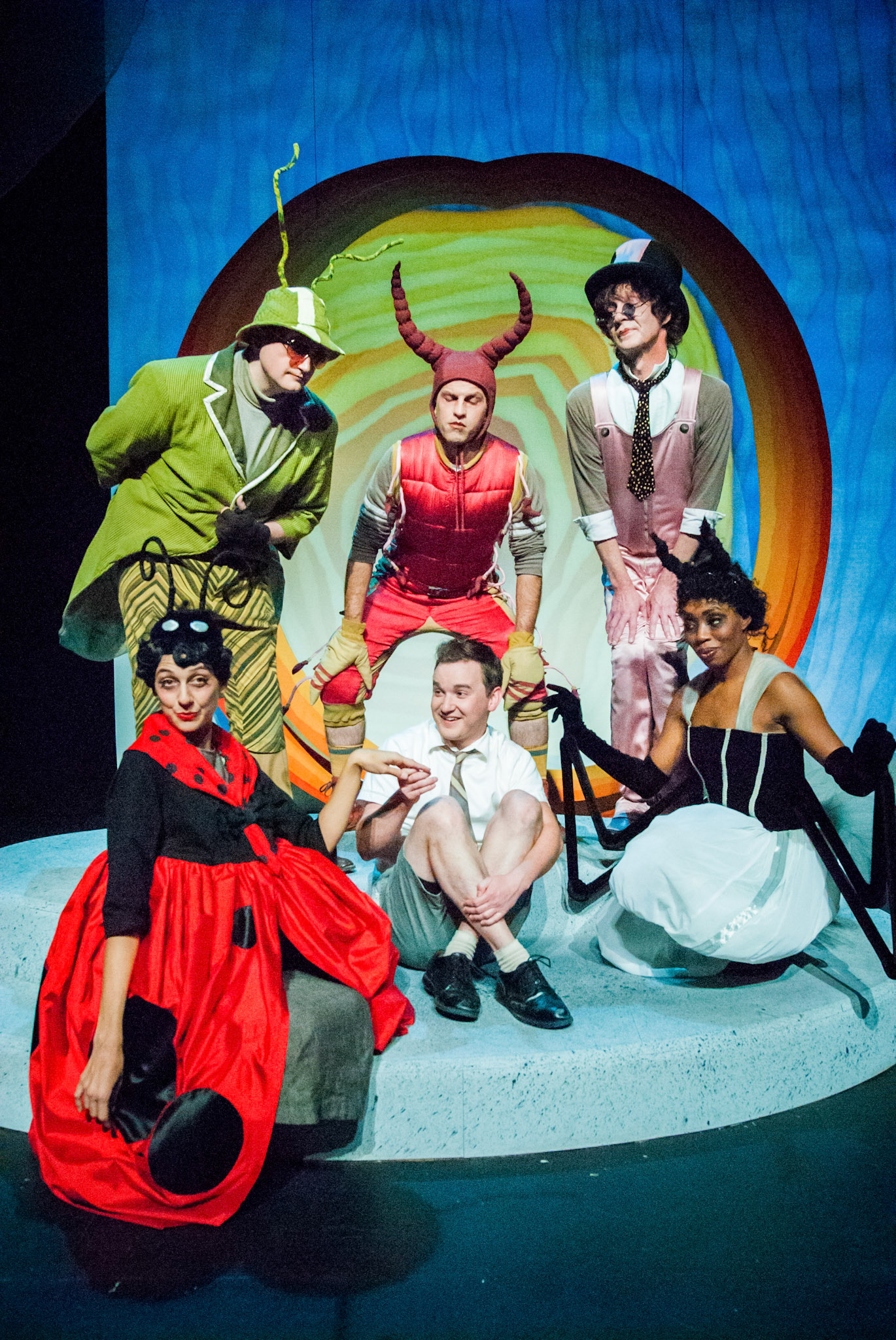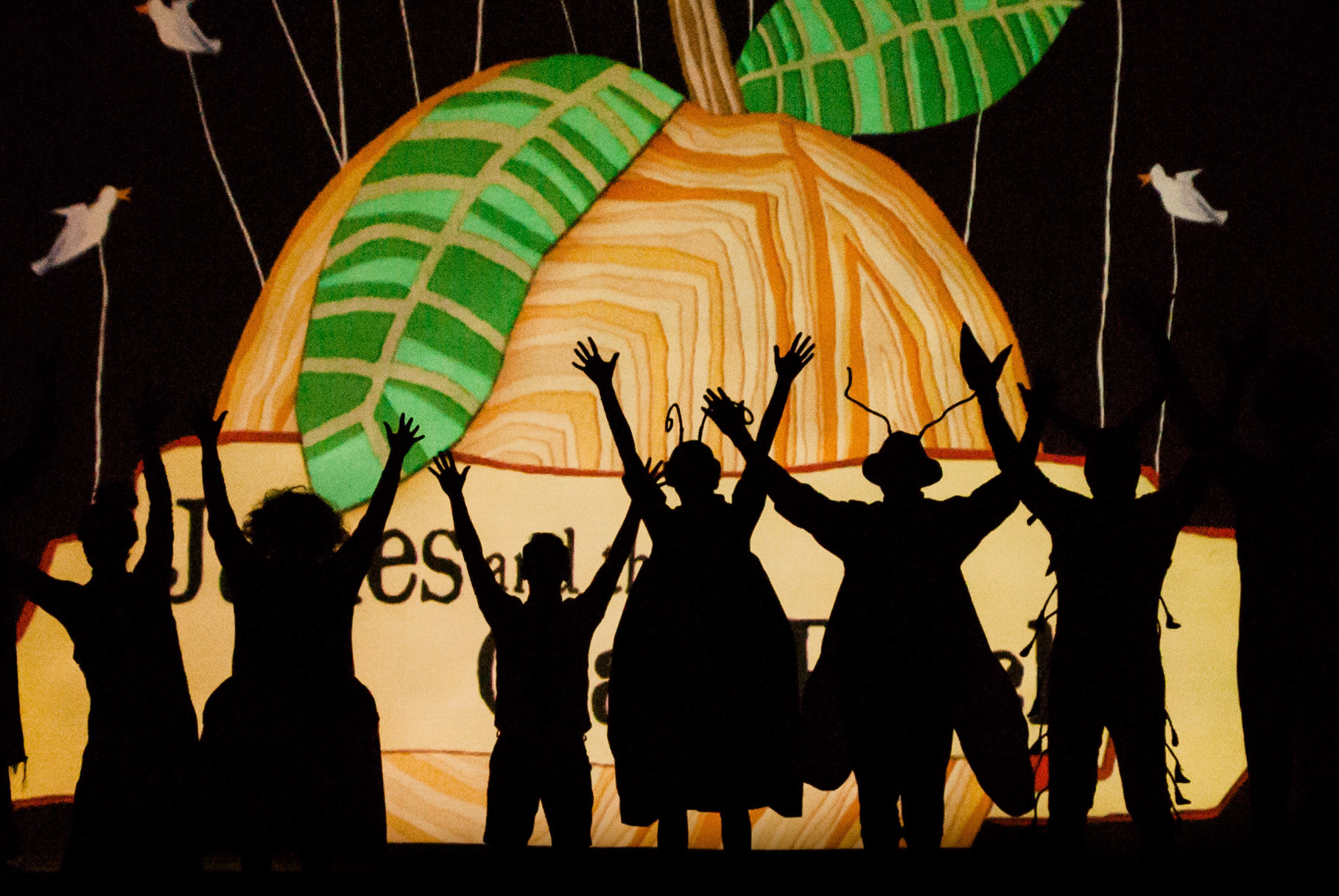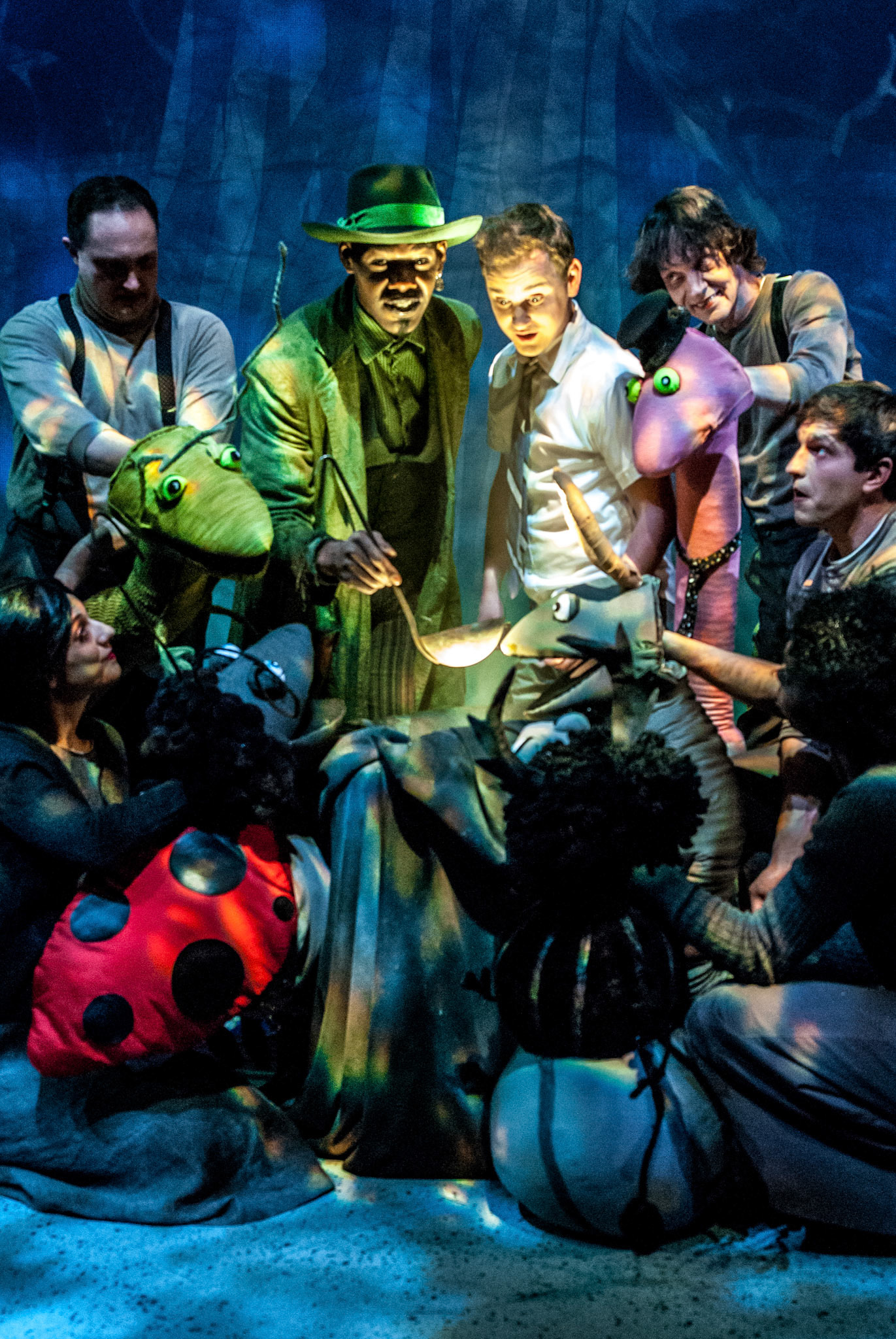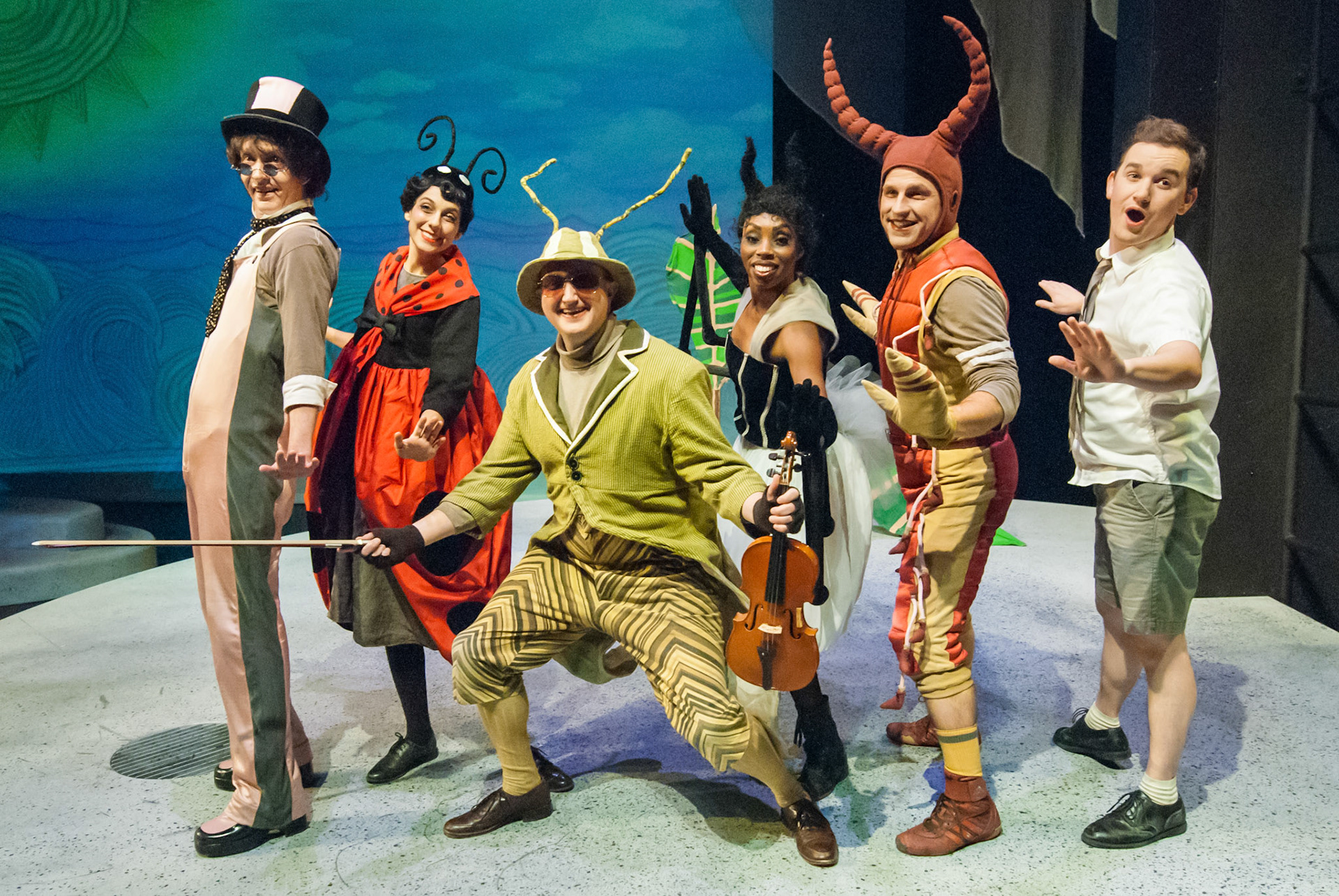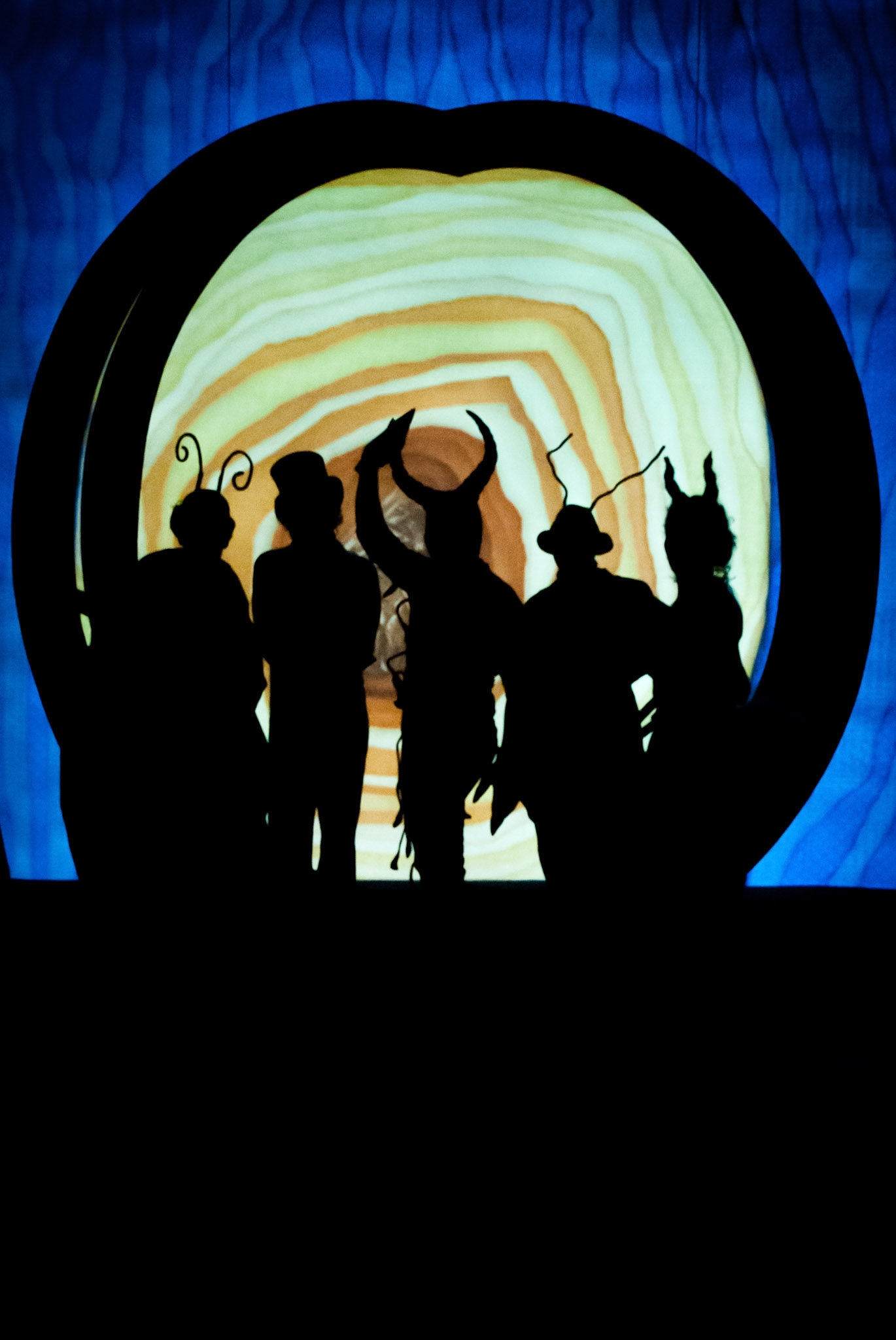 "Yet it's often hard not to focus primarily here on the impressive technical achievement on display. Mixing traditional stagecraft — sets, props, lights, actors, puppets, mime — with computer animation and sound design that reflect the contemporary trend toward QLab-integrated, centrally controlled media, NCT's effort represents a culminating point of sorts in the company's increasing experimentation with digital wizardry under the design supervision of Colin Peterson.
The most striking computer-generated results naturally concern the animation of the giant peach and the subsequent sea journey that finds James & Friends avoiding a perilous school of leaping sharks. There are other notable digitally enhanced moments as our heroes make their way out of the English Channel, then across the pond to New York City."
"NCT Producing Director Scot Copeland clearly has pulled out all the stops for this regional premiere, and it shows. From Patricia Taber's colorful costumes to Brian Hull's marvelous puppets, there's an overwhelming sense of whimsy. Scott Leathers' scenic/lighting design is nicely layered. And Colin Peterson's detailed projections and sound draw us into the action — whether the peach is thundering through the streets of Dover or submerged in gentle ocean waves."